14 March 2019, 7.15pm @ Selfstrology Academy, 15A Bussorah St
USING ASTROLOGY AS A DECISION-MAKING TOOL
Making major life decisions are tough, and very often people fall into a dilemma of whether to pursue on with what they had in mind or procrastinate on it. Astrology can used as a very effective tool (Not to outsource your decision making) but rather, it is to help the individual gain clarity on the decision or situation to make a better informed choice.
In this event we'll examine:
– Some common reasons why people are unable to make a decision or feel stuck to commit
– Being clear and to pursue what is it that we truly want
– Breaking through the obstacles, to find the motivations and courage to push on ahead with the plans
Who Should Attend
– Individuals feeling undecided and stuck in a situation
– Individuals on the verge of making major life decisions
– Individuals interested in astrological profiling
——————————————————————————————————
To REGISTER:
Reserve your seat, email us with your name & contact number at hello@Selfstrology.com
[contact-form-7 id="20578″ title="Event RSVP"]
——————————————————————————————————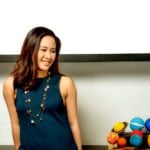 May Sim, Founder & Chief Astrologer at Selfstrology
May Sim is a full-time astrologer who serves as Chief Astrologer at Selfstrology Academy and also sees clients as a consulting astrologer. She is the first Asian graduate with a 3.5-year Diploma in Modern Astrology and also the first Asian lecturer from the International Astrology Academy (IAA). May specialises in Psychological Astrology and has been practicing for 16 years . Since 2013, till date she has seen over 1000+ clients in consultations., including Doctors, Lawyers, Judges, Business Owners, Working Professionals and Married Couples.