28 March 2019, 7.15pm @ Selfstrology Academy, 15A Bussorah St
DEFINING YOUR CAREER PATH – USING ASTROLOGY
Career seems to be among the TOP concerns we have seen generally and also in consultations. It's usually quite daunting to make major career changes especially during mid-career switches or changing into an entirely new industry. Often people fresh from school are also particularly concerned on setting their career paths right from the start.
In this event we'll examine:
– How to identify important factors and fundamental requirements in your career path
– Some considerations before making major career changes
Who Should Attend
– Individuals exploring different or alternative career options
– Start-up entrepreneurs, Mid-career switches
– Individuals interested in astrological profiling
——————————————————————————————————
To REGISTER:
Reserve your seat, email us with your name & contact number at [email protected]
——————————————————————————————————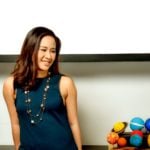 May Sim, Founder & Chief Astrologer at Selfstrology
May Sim is a full-time astrologer who serves as Chief Astrologer at Selfstrology Academy and also sees clients as a consulting astrologer. She is the first Asian graduate with a 3.5-year Diploma in Modern Astrology and also the first Asian lecturer from the International Astrology Academy (IAA). May specialises in Psychological Astrology and has been practicing for 16 years . Since 2013, till date she has seen over 1000+ clients in consultations., including Doctors, Lawyers, Judges, Business Owners, Working Professionals and Married Couples.