24 January 2019, 7.15pm @ Selfstrology Academy, 15A Bussorah St
ASTROLOGY OF FREEDOM IN RELATIONSHIPS
Have you heard people mention that relationships are restrictive and freedom is lost once they get into a relationship? Is it even possible that you can experience freedom in  relationship? In this event, we'll examine an alternative view on relationships and how to fulfill your freedom in relationships.
In this event we'll examine:
– How you can get freedom yet being in a committed relationship
– Identifying your ideas of what the relationship means to both of you
– How to be less affected of what opinions other people have about your relationship
Who Should Attend
– Individuals seeking commitment in relationships
– Individuals finding balance between personal needs vs partnership
– Individuals looking to put together a relationship profile & astrological profiling
To RSVP: Reserve your seat, email us with name & contact number at hello@Selfstrology.com
Website: https://maysim.com/events/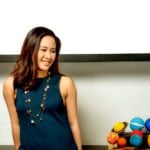 May Sim, Founder & Chief Astrologer at Selfstrology
May Sim is a full-time astrologer who serves as Chief Astrologer at Selfstrology Academy and also sees clients as a consulting astrologer. She is the first Asian graduate with a 3.5-year Diploma in Modern Astrology and also the first Asian lecturer from the International Astrology Academy (IAA). May specialises in Psychological Astrology and has been practicing for 16 years . Since 2013, till date she has seen over 1000+ clients in consultations., including Doctors, Lawyers, Judges, Business Owners, Working Professionals and Married Couples.