PROMOTION: Year-End Planning Consultations!
Year-End Planning Consultations!
Seeking to make plans for 2018? A 2-hr Detailed Chart Consultation will be able to help give clarity on upcoming directions, projects and insights to key significant events outlined in a 2-year Forecasts & Timeline. An Audio recording of the session will be provided for easy reference.
Fees:
– First-time Consultation: $250*
– Existing Clients: $180*
Terms & Conditions:
– Appointment timings are subject to availability. Please email hello@maysim.com to confirm your appointment.
– Selfstrology reserves the right to amend any terms and conditions without prior notice.
– Not valid with other promotions, discounts, offers and vouchers.
– Valid for bookings confirmed ($50 deposit paid) by 31 October 2017.
*Timeline and verbal interpretation only. Written report not included. Available with $50 top-up (Optional
To Book A Consultation, Email us at: hello@maysim.com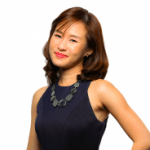 About May Sim
May Sim is a full-time astrologer who serves as Chief Astrologer at Selfstrology Academy and also sees clients as a consulting astrologer. She is the first Asian graduate with a 3.5-year Diploma in Modern Astrology and also the first Asian lecturer from the International Astrology Academy (IAA). May specialises in Psychological Astrology and has been practicing for 14 years . Since 2003, till date she has seen over 1000+ clients in consultations., including Doctors, Lawyers, Judges, Business Owners, Working Professionals and Married Couples.