29 November 2018, 7.15pm @ Selfstrology Academy, 15A Bussorah St
YOU QUIT YOUR JOB WHAT NEXT? – AN ASTROLOGY TALK
This question lingers on for many people in unsatisfactory careers and unhappy job environments. They start to consider what comes after having left the job, which leaves them to uncertainty and much doubt. In this event, we will address some of the uncertainties and also find ways to plan for the next phase in life, to discover your life purpose and how to pursue it.
In this event we'll examine:
– How to plan and project for your next phase in life
– Discover your life purpose and how to pursue it
– Uncover the REAL reasons why you left the job in the first place – It may not be what you think
Who Should Attend
– Individuals planning on leaving your job
– Individual uncertain of the next steps in life
– Individuals looking to put together a career profile & astrological profiling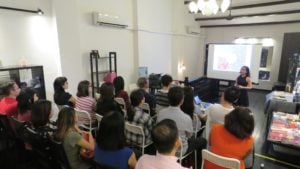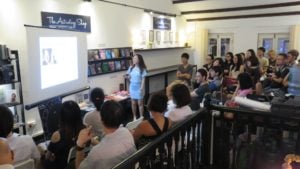 To RSVP: Reserve your seat, email us at hello@Selfstrology.com
Website: https://maysim.com/events/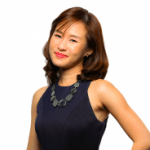 May Sim, Founder & Chief Astrologer at Selfstrology
May Sim is a full-time astrologer who serves as Chief Astrologer at Selfstrology Academy and also sees clients as a consulting astrologer. She is the first Asian graduate with a 3.5-year Diploma in Modern Astrology and also the first Asian lecturer from the International Astrology Academy (IAA). May specialises in Psychological Astrology and has been practicing for 15 years . Since 2013, till date she has seen over 1000+ clients in consultations., including Doctors, Lawyers, Judges, Business Owners, Working Professionals and Married Couples.