31 October 2018, 7pm on Facebook Live!
Facebook Live: #AskMaySim Q&A Session! – Relationships
The topic for this Live Q&A session is on Relationships!
Have astrological questions on relationships?
eg. Love Signs Compatibility, Bad habits of your partner's sign, Indicators for love in a chart, etc.
Ask Questions:
Leave your questions as comments in the discussion section here Link
To Participate:
Log on to Facebook, at the specified date and time
Go to May Sim's Facebook Page Link
Watch and comment with your questions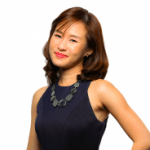 May Sim, Founder & Chief Astrologer at Selfstrology
May Sim is a full-time astrologer who serves as Chief Astrologer at Selfstrology Academy and also sees clients as a consulting astrologer. She is the first Asian graduate with a 3.5-year Diploma in Modern Astrology and also the first Asian lecturer from the International Astrology Academy (IAA). May specialises in Psychological Astrology and has been practicing for 15 years . Since 2013, till date she has seen over 1000+ clients in consultations., including Doctors, Lawyers, Judges, Business Owners, Working Professionals and Married Couples.