20 December 2018, 7pm on Facebook Live!
Facebook Live: #AskMaySim Q&A Session! – Emotional Health
This session, we will be discussing about Emotional Health!
We'll examine an astrological perspective on the topic.
eg. "How can Astrology support emotional needs", "What are the indicators for Emotional well-being in a chart", etc.
Ask Questions:
Leave your questions in the comments during the Facebook Live session and May Sim will pick from the questions in the comments and address them during the session.
To Participate:
Log on to Facebook, at the specified date and time
Go to May Sim's Facebook Page Link
Watch and comment with your questions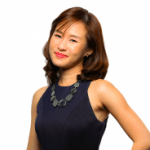 May Sim, Founder & Chief Astrologer at Selfstrology
May Sim is a full-time astrologer who serves as Chief Astrologer at Selfstrology Academy and also sees clients as a consulting astrologer. She is the first Asian graduate with a 3.5-year Diploma in Modern Astrology and also the first Asian lecturer from the International Astrology Academy (IAA). May specialises in Psychological Astrology and has been practicing for 15 years . Since 2013, till date she has seen over 1000+ clients in consultations., including Doctors, Lawyers, Judges, Business Owners, Working Professionals and Married Couples.