13 September 2018, 7.15pm @ Selfstrology Academy, 15A Bussorah St
FREE EVENT: WHAT AM I DOING WITH MY LIFE! – AN ASTROLOGY TALK
Whether if you are seeking a new job or have been in a job for some time, its common to feel restless or seek new growth to re-engage with your life purpose. However often, making that change individuals may feel very confronted and challenged. In this event, we'll explore how can astrological profiling be able to shed some insights to suitable career options based on your characteristics and personality.
In this event we'll examine:
– How an astrology profile can help identify your career options
– Common issues and challenges that people face at work
– Dealing with changes and uncertainties for making a job or career switch
Who Should Attend
– Individuals who are thinking of making a career change
– Individuals who are trying to settle down in a job
– Individuals interested in putting an astrology profile together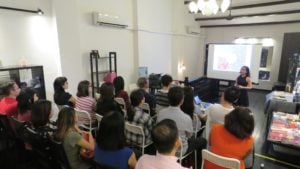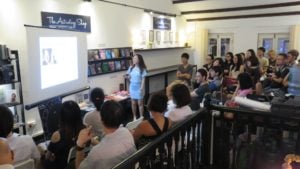 To RSVP: Reserve your seat, email us at hello@Selfstrology.com
Website: https://maysim.com/events/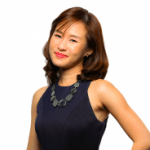 May Sim, Founder & Chief Astrologer at Selfstrology
May Sim is a full-time astrologer who serves as Chief Astrologer at Selfstrology Academy and also sees clients as a consulting astrologer. She is the first Asian graduate with a 3.5-year Diploma in Modern Astrology and also the first Asian lecturer from the International Astrology Academy (IAA). May specialises in Psychological Astrology and has been practicing for 15 years . Since 2013, till date she has seen over 1000+ clients in consultations., including Doctors, Lawyers, Judges, Business Owners, Working Professionals and Married Couples.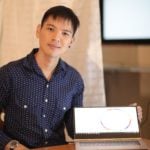 Gabriele Goh, Co-Founder of A Third Eye Seer & Apprentice Astrologer at Selfstrology
Gabriele is an Astrologer, and Oracle Card Reader, Tarot Reader and a Channeler. He is committed to guide and assist his clients to reach their highest potential.
Both perceptive and intuitive, he uses a repertoire of metaphysical disciplines to analyse the situations of his clients logically and helps them to put together an action plan grounded by spiritual wisdom. As a 'pink' Astrologer, he also enjoys serving the LGBTQ community and is last seen doing readings at this year's Pinkfest as part of Pink Dot 2018.