29 Dec 2016, 7.15pm @ Selfstrology Academy, 15A Bussorah St
A LOOK AT WHY PEOPLE MAKE CAREER SWITCHES
Have you experienced a significant change in your work industry or career path at some point in your life? Or have you seen someone you know, make the leap of faith braving through the uncertainties of starting out in something new?
In this workshop we'll examine:
– Motivations for making a career change
– Will the job be suitable for me?
– Ways of applying your strengths to fit the job
Who Should Attend
– Individuals interested in learning astrology
– Individuals keen to explore astrology profiling
– Astrology enthusiasts and laymen looking to learn more about how astrology plays a part in their life
To RSVP: Reserve your seat, email us at hello@Selfstrology.com
Website: https://maysim.com/events/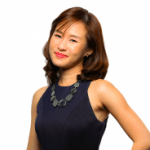 About the Speaker
May Sim is a full-time astrologer who serves as Chief Astrologer at Selfstrology Academy and also sees clients as a consulting astrologer. She is the first Asian to graduate from the International Academy of Astrology (IAA), and has practiced astrology for 14 years. May is also the official astrology writer for The Finder expat magazine and is known for her pragmatic approach to psychological astrology.