9 Jan 2017, 7.15pm @ Selfstrology Academy, 15A Bussorah St
UNLIKE THE TYPICAL 'HOROSOPE' SECTION YOU SEE IN NEWSPAPER OR MAGAZINES
Have you found that the 'Horoscope' sections in newspapers and magazines somewhat inaccurate? In this event, we'll cover the astrological outlook for 2017 by looking beyond the usual 12 zodiac Sun signs. A person is way much more complex to be catergorised into 12 simple profile types. Participants are advised to come prepared with your exact birth times, as we'll be calling for volunteers to experience some mini live readings.
In this event we'll examine:
– Differences within a same particular Sun sign
– General outlook for different industries and economic sectors
– How would astrological transits and progressions affect you as an individual
Who Should Attend
– Individuals interested in learning astrology
– Individuals keen to explore astrology profiling
– Astrology enthusiasts and laymen looking to learn more about how astrology plays a part in their life
To RSVP: Reserve your seat, email us at hello@Selfstrology.com
Website: https://maysim.com/events/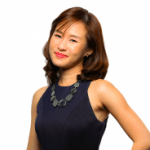 About the Speaker
May Sim is a full-time astrologer who serves as Chief Astrologer at Selfstrology Academy and also sees clients as a consulting astrologer. She is the first Asian to graduate from the International Academy of Astrology (IAA), and has practiced astrology for 14 years. May is also the official astrology writer for The Finder expat magazine and is known for her pragmatic approach to psychological astrology.