11 April 2019, 7.15pm @ Selfstrology Academy, 15A Bussorah St
FINDING LOVE WITH ASTROLOGY
"Will I find the love of my life?" We ask ourselves this question many times throughout our lives. Love and relationships concerns are among the top concerns of what weighs on our minds. In this event, we will use astrology as a tool to showcase how it would help individuals define your ideas of a relationships and also how to relate to your partners better.
In this event we'll examine:
– How you can define your relationships & the love of your life
– Different expressions of love and affection between partners
– How to respark the joy in long-term relationships
Who Should Attend
– Individuals seeking fulfilling romantic relationships
– Couples seeking to work out differences in a long-term relationship
– Individuals interested in astrological profiling
——————————————————————————————————
To REGISTER:
Reserve your seat, email us with your name & contact number at hello@Selfstrology.com
[contact-form-7 id="20578″ title="Event RSVP"]
——————————————————————————————————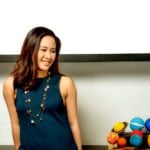 May Sim, Founder & Chief Astrologer at Selfstrology
May practices Western Astrology with primary focus on Psychological Astrology. She is the first Asian to graduate from the International Academy of Astrology's (IAA) 3.5-year Diploma in Modern Astrology programme and she now lectures in the college among a faculty of renowned Astrologers from the USA, Australia, Portugal, and the UK.
Today, she draws from her experience from seeing 2,000+ clients in consultations, to audiences locally and internationally resolving concerns related to dating relationships, career switches, family, financial and investments, etc.
In 2013, May founded Selfstrology Academy, to educate other aspiring astrologers to apply Psychological Astrology in their own lives and others'. Many students and graduates of the Academy have gone on to apply these techniques in their workplaces and personal lives.
Known for her engaging and interactive live presentations, May is frequently invited as a speaker on the application of astrology as a profiling tool for organisations ranging from private firms and networking groups to government agencies.