14 February 2019, 7.15pm @ Selfstrology Academy, 15A Bussorah St
DISCOVERING YOUR SELF-IDENTITY – THROUGH PSYCHOLOGICAL ASTROLOGY
Define the REAL YOU! Many seek to discover ourselves, define our true self-identity and also find a deeper meaning in life. Through understanding ourselves better, only then we can seek to define and pursue our bigger life purpose.
In this event we'll examine:
– How you can identify yourself and your self-expression
– How you can discover and define the real you
– How to identify your life's purpose
Who Should Attend
– Individuals seeking a deeper self-understanding
– Individuals finding their life purpose
– Individuals interested in astrological profiling
To RSVP: Reserve your seat, email us with name & contact number at hello@Selfstrology.com
Website: https://maysim.com/events/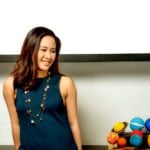 May Sim, Founder & Chief Astrologer at Selfstrology
May Sim is a full-time astrologer who serves as Chief Astrologer at Selfstrology Academy and also sees clients as a consulting astrologer. She is the first Asian graduate with a 3.5-year Diploma in Modern Astrology and also the first Asian lecturer from the International Astrology Academy (IAA). May specialises in Psychological Astrology and has been practicing for 16 years . Since 2013, till date she has seen over 1000+ clients in consultations., including Doctors, Lawyers, Judges, Business Owners, Working Professionals and Married Couples.