28 February 2019, 7.15pm @ Selfstrology Academy, 15A Bussorah St
ASTROLOGY OF HEALERS
Healers are not always necessarily spiritual practitioners, we all "heal" or contribute to other people in our own ways. If you're someone who wishes to go beyond yourself to help another, possibly through; coaching, mentoring, teaching or counselling – you could consider yourself as a healer. In this event, we'll address some of the common concerns and explore a means of understanding yourself.
In this event we'll examine:
– Different ways in which a person can "heal" or how we can contribute to another person
– Personal motivations to begin healing endeavors
– How you can be most effective as a healer
Who Should Attend
– Individuals exploring spiritual modalities or the possibility of a spiritual profession
– Coaches, Mentors, Teachers, Therapists
– Individuals interested in astrological profiling
To RSVP: Reserve your seat, email us with name & contact number at hello@Selfstrology.com
Website: https://maysim.com/events/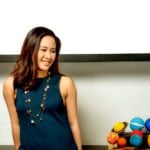 May Sim, Founder & Chief Astrologer at Selfstrology
May Sim is a full-time astrologer who serves as Chief Astrologer at Selfstrology Academy and also sees clients as a consulting astrologer. She is the first Asian graduate with a 3.5-year Diploma in Modern Astrology and also the first Asian lecturer from the International Astrology Academy (IAA). May specialises in Psychological Astrology and has been practicing for 16 years . Since 2013, till date she has seen over 1000+ clients in consultations., including Doctors, Lawyers, Judges, Business Owners, Working Professionals and Married Couples.