26 Nov 2018, 11am-7pm @ Selfstrology Academy, 15A Bussorah St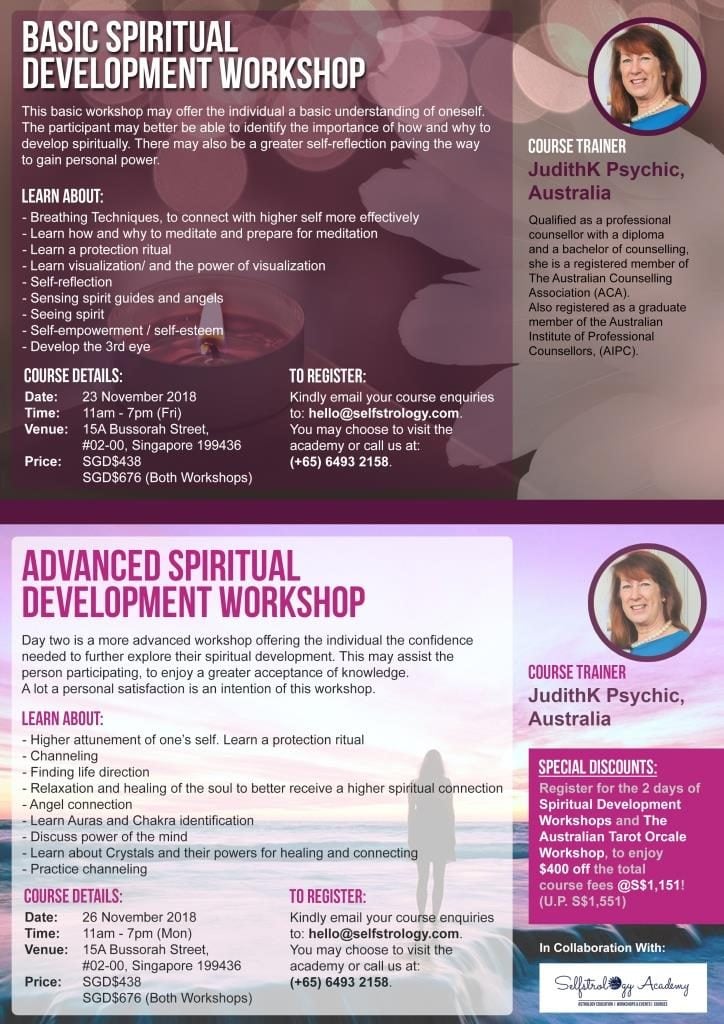 ADVANCED SPIRITUAL DEVELOPMENT WORKSHOP – JudithK
Day two is a more advanced workshop offering the individual the confidence needed to further explore their spiritual development. This may assist the person participating, to enjoy a greater acceptance of knowledge. A lot a personal satisfaction is an intention of this workshop.
Course Details:
Date: 26 November 2018
Time: 11am – 7pm (Mon)
Venue: 15A Bussorah Street, #02-00, Singapore 199436
Price: $438
$676 (Both Workshops, Incl. a pack of oracle cards)
Learn About:
– Higher attunement of  one's self. Learn a protection ritual
– Channeling
– Finding life direction
– Relaxation and healing of the soul to better recieve a higher spiritual connection
– Angel connection
– Learn Auras and Chakra identification
– Discuss power of the mind
– Learn about Crystals and their powers for healing  and connecting
– Practice channeling
Course Trainer: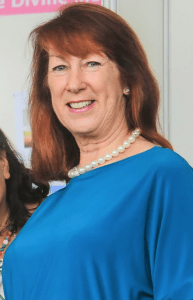 JudithK
Is an international gifted and blessed Australian spiritualist as well as a professional counsellor. Judith works with passion, and calls her spirit guides to encourage and enhance an individual to create higher personal energy.
Her incredible psychic ability started when she was quite young. As she grew older she was able to read faces and places and feel energy. Her passion evolved to create higher energy and an abundance of quality for her journey through life. Her insight soon had the recognition that her journey of life was to assist others to find their journey and life purpose.
Qualified as a professional counsellor with a diploma and a bachelor of counselling, she is a registered member of The Australian Counselling Association (ACA). Also registered as a graduate member of the Australian Institute of Professional Counsellors, (AIPC). The Kalgoorlie miner newspaper was impressed with how Judith incorporated her spiritual work into her counselling service. She was quoted as saying in the newspaper,
"The spiritual industry is growing as people become more spiritually aware. It's about humanity, the people, and looking out for one another. People appear to be very open to that these days". JudithK, (2017).