06 Oct 2016, 7.00pm @ Selfstrology Academy, 15A Bussorah St
SEEKING THE OTHER HALF IN YOUR LIFE?
YOUR DEFINITION OF AN IDEAL PARTNER
Date: THURS, 06 OCTOBER 2016
Time: 7:00PM – 9:30PM
Ticket Price: $40.00 (Payment at event)
Location: 15A BUSSORAH ST, SINGAPORE 199436 LEVEL 2
In this workshop, we'll be covering:
What turns you on!
Traits you seek in a long term partner
Working with relationship challenges
Establishing romantic connections
Why you should join us for the workshop:
Limited to 12pax participants
Printout of your personal birth chart
Romantic profile worksheets included
Who Should Attend:
Individuals interested in learning astrology
Individuals keen to explore astrology profiling
Astrology enthusiasts and laymen looking to learn more about how astrology plays a part in their life
To RSVP: Reserve your seat, email us at hello@Selfstrology.com
Website: https://maysim.com/events/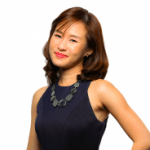 About the Speaker
May Sim is a full-time astrologer who serves as Chief Astrologer at Selfstrology Academy and also sees clients as a consulting astrologer. She is the first Asian to graduate from the International Academy of Astrology (IAA), and has practiced astrology for 13 years. May is also the official astrology writer for The Finder expat magazine and is known for her pragmatic approach to psychological astrology.