EVENTS
May Course Previews: Learn Real Astrology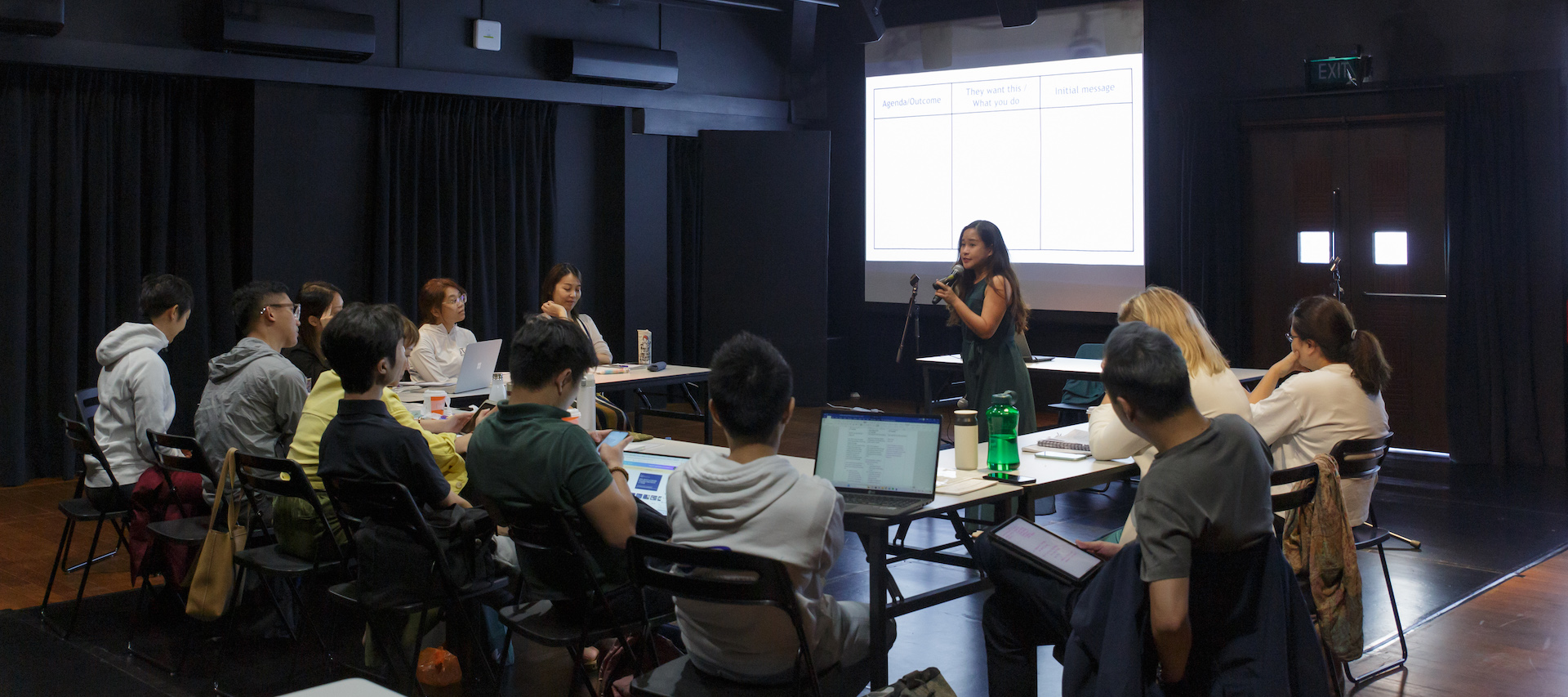 DATE & TIME
09 May
7:30 pm - 9:30 pm
About The Event
With insights from your unique astrology birth chart, discover how you can dive deep into your psyche, use your skills and serve a meaningful purpose.
My name is May Sim, and in 19 years of my professional astrology practice, I've had thousands of clients and students who seek to discover their personal strengths and to align with their personal purpose. My specialisation and the Academy's main programme is Psychological Astrology, where I teach students my secret to incredibly accurate and insightful chart interpretations.
I have taught astrology to students from more than 24 countries, and my students come from a large range of professions, including coaches, managers, teachers, accountants, lawyers, spiritual practitioners… just to name a few.
Our students seek the skills to read astrology charts in practical and impactful ways, and to use astrology to help themselves and people around them on the journey of self-discovery.
What I Will Be Covering In This 90 Minutes Preview
Find out how you can learn astrology in a structured manner, and how you can apply it in your life, career and relationships.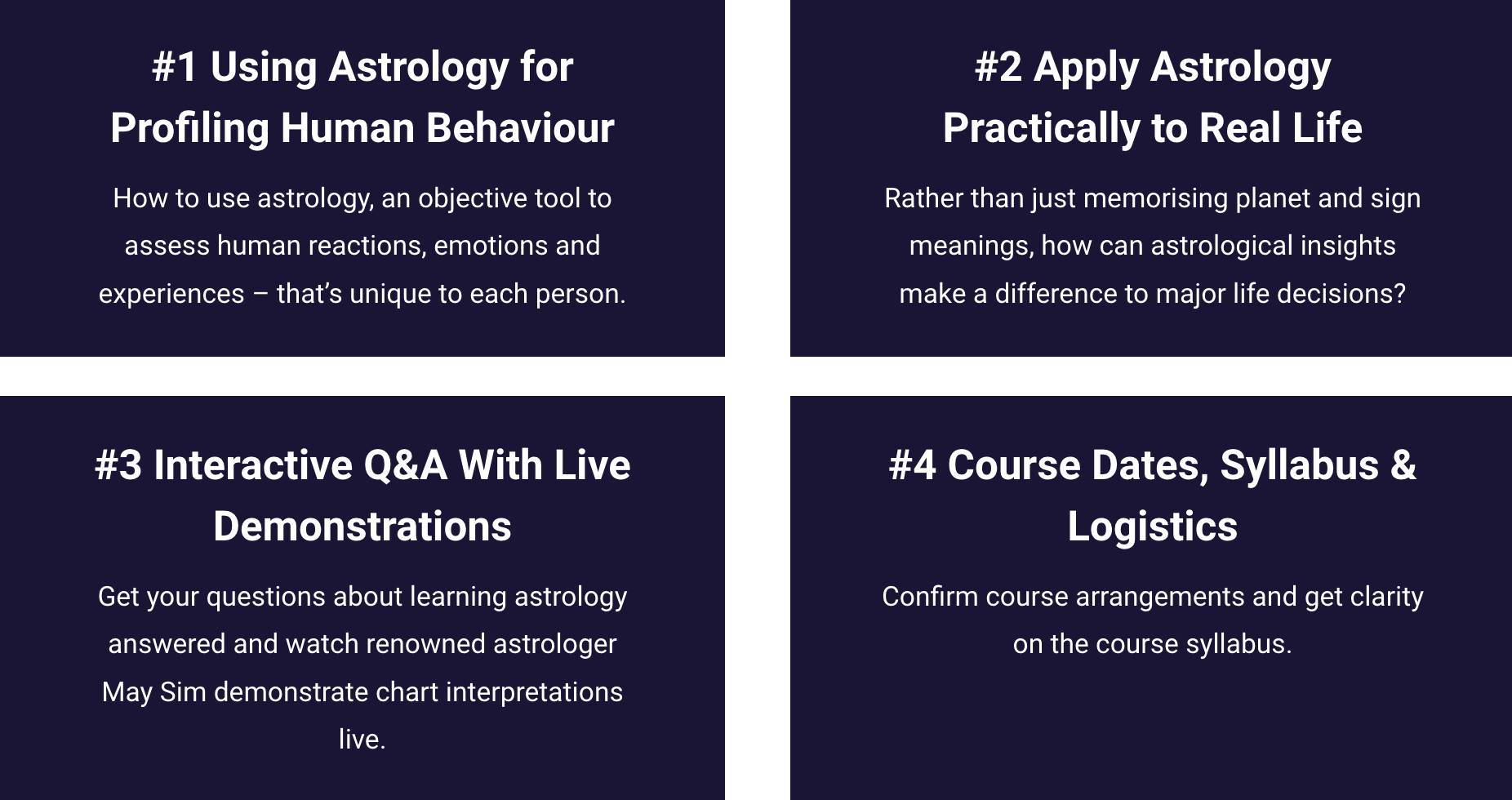 Hear What My Students Say