9 November 2017, 7.15pm @ Selfstrology Academy, 15A Bussorah St
USING ASTROLOGY TO: CHAT ANYONE UP
Meeting new people is exciting but often conversations may start to get less engaging beyond the introduction. In this event, we will explore the ways to use astrology (even with just the birth date) to gain insights – such as interests, hobbies or the personalities of the other person and yourself included. We will also discuss ways of addressing communication styles to establish relationships.
In this event we'll examine:
– The difference between personalities and first impressions
– What blocks you from making the initial move
– How to utilise communication styles in establishing relationships
Who Should Attend
– Individuals who want to learn about their partners
– Individuals who want to engage with another on a more personal or intimate level
– Individuals interested in Astrology and personality profiling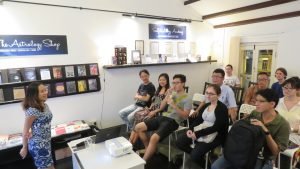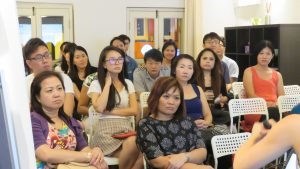 To RSVP: Reserve your seat, email us at hello@Selfstrology.com
Website: https://selfstrology.com/events/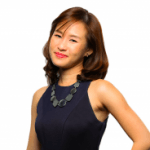 About May Sim
May Sim is a full-time astrologer who serves as Chief Astrologer at Selfstrology Academy and also sees clients as a consulting astrologer. She is the first Asian graduate with a 3.5-year Diploma in Modern Astrology and also the first Asian lecturer from the International Astrology Academy (IAA). May specialises in Psychological Astrology and has been practicing for 14 years . Since 2003, till date she has seen over 1000+ clients in consultations., including Doctors, Lawyers, Judges, Business Owners, Working Professionals and Married Couples.